'Tis the Season for Change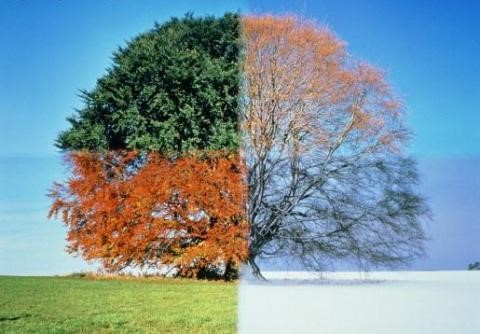 The leaves are changing, clothing must change, garage tools must change, kids back in school—time to change our schedules, New Baby? Big changes!
Life Simplified offers not only Maintenance programs to keep you organized but also Seasonal Change Overs.
Your clothes, the kids clothes, even your garage needs to prepare for the next season.
Kids/Family Clothes:
see what fits what doesn't
how to store the clothes – properly labeled
Donate to local charities what is no longer needed
We help go through all the clothes, separating them by size. Once sorted, store them in appropriate containers and label them. Only put back the size the child's wearing right now in the drawers for that season.
Adults need this service too not just the kiddos
Time to pull out the gloves the hats?
create a winter station for all your winter gear
De-clutter coat closet/mudroom
Time to change from Lawnmower & Bikes to Snow Blowers and Skis?
Clean up the yard for winter: Store flower pots, outside furniture and seasonal items
Where are all your Holiday Decorations? Halloween, Thanksgiving, Christmas.
Are you dreading pulling out decorations?
Trying to figure out what works what doesn't?
We can come in and help you decorate: the Fall, Halloween, Thanksgiving, Christmas, Hanukkah
We get into the attic or garage, sort through your current decorations, decide what to keep, what to donate, we even will hunt down all those decorations you have always wanted.
Do you have enough plates & serving trays for the holidays?
We even help with layout of tables for larger family gatherings!
New Baby on the way?
Need a place to store all the bottles, the formula, all the burp rags?
Need to create a drawer for your toddler and then a new area for the baby?
When you have a toddler and a new baby on the way the last thing you need is more pressure and stress. We come in and work with you to find the most efficient ways to catalog each stage of clothing gets tagged by month, all the gifts you just received, and what to keep from your previous child. We love to organize nurseries!
Contact us today for your free consult and get 10% off when you mention this blog:
https://app.acuityscheduling.com/schedule.php?owner=17323642&appointmentType=36835450
---