The Teal Pumpkin Project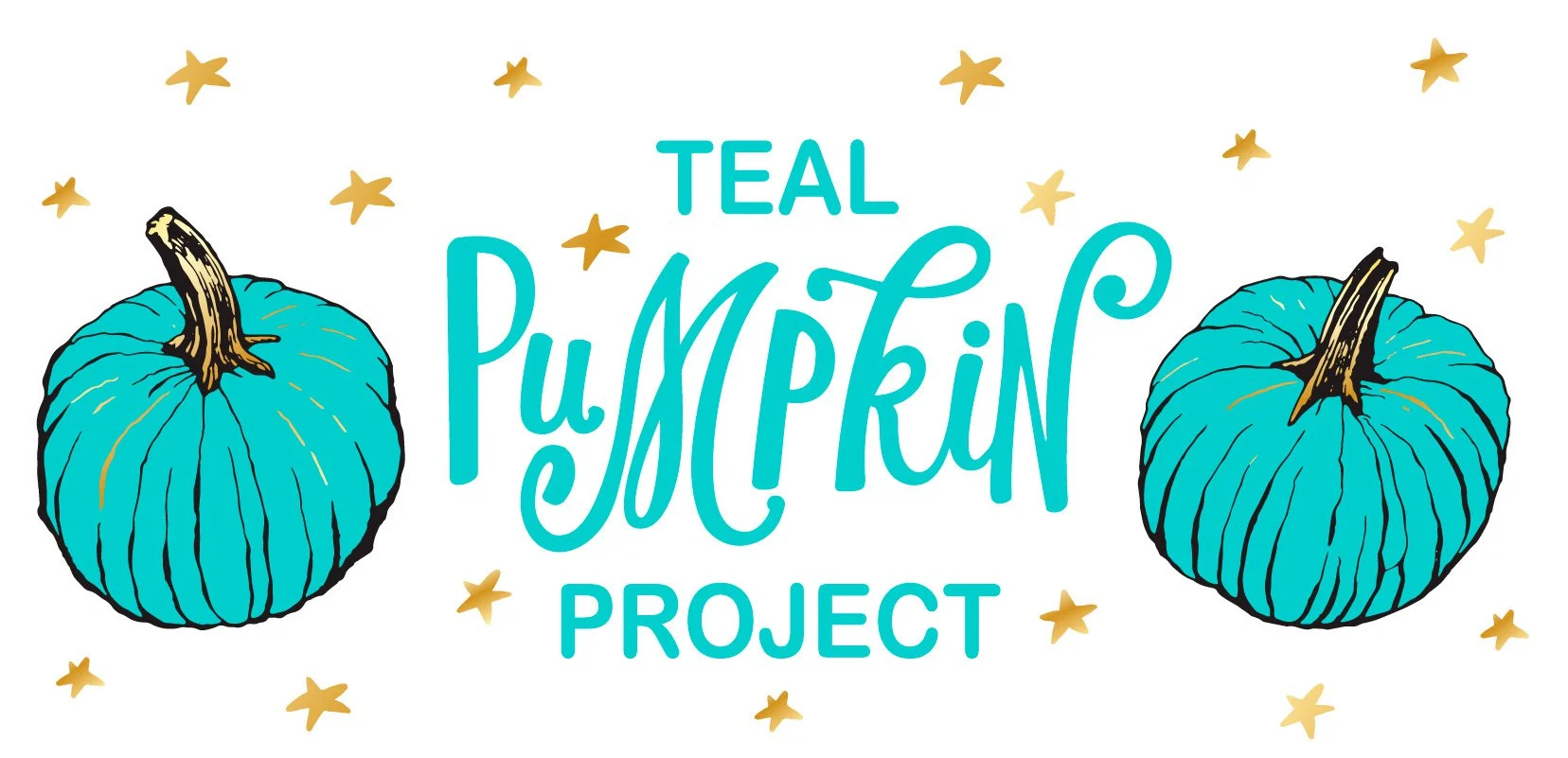 The Teal Pumpkin Project & Top 10 Allergy-Safe Halloween Treats
Having a child with an allergy presents so many obstacles. The last thing you want is for your child to feel left out on Halloween! It is literally taking candy from a baby!
"The Teal Pumpkin Project is a simple way to make trick-or-treating safer and more inclusive for the one in 13 children living with food allergies, and many others impacted by intolerances and other conditions. Placing a teal pumpkin on your doorstep signals that, in addition to candy, you offer non-food trinkets and treats that are safe for all trick or treaters. "
If you have allergy friendly goodies for trick-or-treaters just put a Teal Pumpkin on your front porch to alert trick or treaters (or parents of trick or treaters) that you have NON-FOOD trick or treat options. Getting non-food treats really isn't any harder than buying candy for trick-or-treaters and there are a lot of good options (some are even less expensive).
Some of our Favorite Allergy-Safe Treats:
• Glow sticks-who doesn't love these?
• Bubbles. I'm going to look for the white wedding bubbles at the craft store, and make ghost faces on them!
• Coins. A pinch full of pennies and nickels. Kids will love adding them to their piggy banks!
• Plastic rings
• Play-doh (homemade or purchased). Be aware that some kids with wheat allergies might not be able to safely play with play-doh, so if you choose this, make sure to have another option too.
• Pencils/Colored Pencils/Markers/Crayons/Notepad
• Sidewalk chalk. Who says sidewalk chalk is only for the summer?
• Temporary tattoos-Doesn't have to be Halloween themed
• Slime party favors
• Bead & string kits for making bracelets or necklaces.
Where can I get Allergy-Safe Treats?
Most of the larger stores have adapted the Teal Pumpkin Project and have many options. Amazon (our fav), Target, Michaels and many local markets.
Here are a few links to help:
https://www.amazon.com/JOYIN-Halloween-Assortment-Classroom-Miniatures/dp/B075H18YKV/ref=as_li_ss_tl?keywords=teal+pumpkin+treats&qid=1568917622&s=gateway&sr=8-4&linkCode=sl1&tag=tealpumpkin-20&linkId=5bd5bbfe0dd352809f1e16f5c1aa338b&language=en_US
https://www.amazon.com/JoinBo140PCS-Halloween-Stationery-Supplies-Classroom/dp/B07SZ8WDJ3/ref=sr_1_2?keywords=teal+pumpkin+treats&qid=1663683465&sr=8-2
https://www.amazon.com/PartySticks-Sticks-Party-Supplies-100pk/dp/B00N1QPNMA/ref=sr_1_8?keywords=teal%2Bpumpkin%2Btreats&qid=1663683493&sr=8-8&th=1
https://www.amazon.com/Mini-Noise-Putty-Slime-Supplies/dp/B077ZXDK1T/ref=sr_1_10?keywords=teal+pumpkin+treats&qid=1663683521&sr=8-10
https://www.amazon.com/BUDI-Halloween-Favors-Fillers-Assortment/dp/B07FDQ8CBP/ref=sr_1_22?keywords=teal%2Bpumpkin%2Btreats&qid=1663683553&sr=8-22&th=1
https://www.amazon.com/36PCS-Halloween-Coloring-Books-Favors/dp/B08DNLTQQ3/ref=sr_1_24?keywords=teal+pumpkin+treats&qid=1663683588&sr=8-24
We still like to have some candy options available in addition to our Allergy Safe treats! Be sure to keep each option separate and whatever you choose Enjoy the excitement of childhood on Halloween!
Have a child with Food Allergies?
The Teal Pumpkin Project provides a Map of homes with allergy safe treats:
https://www.foodallergy.org/our-initiatives/awareness-campaigns/teal-pumpkin-project/map
And don't forget to print out your yard sign!
---