The Difference Between a Move Manager and Moving Company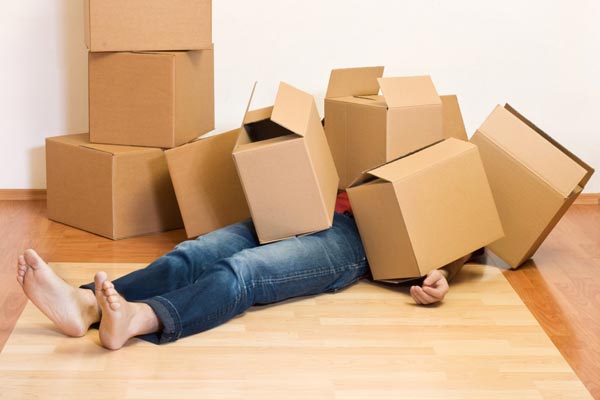 The difference between a Move Manager and a Moving Company is simple:
A Professional Move Manager is a Trained Professional Moving Organizer who specializes in helping families navigate the emotional and logistical aspects of moving.
Moving Companies are not always contracted to do your packing & organizing prep for the move. They most certainly do not declutter & organize your belongings into a system that makes un-packing easy.
We, as Professional Move Managers work with many different Moving Companies, we oversee all aspects of the move and have found...
These 8 of the most common frustrations Movers have to deal with:
1. Not having stuff ready-be prepared-go room by room to discard, donate, or sell any items not taking with you prior to arrival of Movers.
2. Packing stuff carelessly- Pack all possessions in boxes that are sealed and clearly labeled. Wrap sharp objects (like kitchen knives!) in bubble wrap or towels, and write "razor-sharp cutting instruments" on the box so movers know to be extra-careful.
3. Needing plants, pets, and other tricky items moved-potted plants are the equivalent of contraband—movers will not take them in their trucks because they could spill dirt or spread bugs. Other "no-no's" include any live pets like turtles or goldfish; propane tanks from grills; open bottles of caustic items like weed killer or bleach; fireworks; and bullets. You can ship firearms, but you must alert the movers and provide make, model, and serial numbers.
4. Opening packed boxes-Movers hate when a panicked client tries to retrieve some life- saving medication he packed in a box
Things should never leave your hands:

Daily or emergency medication (like EpiPens)
Valuable Jewelry
House deeds, stock and bond certificates, and cash
Buy a lockable case you can stuff with valuables and bring with you on moving day.
5. Letting your kids or pets run wild—self explanatory
6. Hovering-supervising vs. hovering, there is a difference
7. Haggling about price-this should all have been handled prior to any mover showing up. Most likely with the sale rep. not the guys who are there to carry boxes.
8. Disappearing in the middle of the move-everyone is busy but a dedicated family member (or Professional Move Manager) should be available to answer questions or give direction as needed.
As Professional and Compassionate Move Managers we are here to help. It's what we are trained for!
Contact us today for your free Consultation
---