Stay Organized Through The Last Minute Christmas Rush!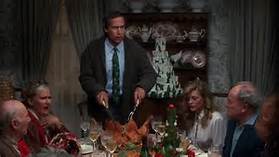 The Christmas Rush is in full swing!
Don't stress! Follow these helpful hints to stay organized and enjoy your time with family and friends.
​
Hosting Holiday Meals
The grocery stores will be packed for the next couple of days but if you are hosting guests for a holiday meal, they'll expect to be fed!

*Ask your guests to help! If they offer to bring an appetizer, side dish, or dessert, LET THEM! They will feel good about contributing and you'll have less to do. If they don't offer, tell them what they can bring to ease your burden.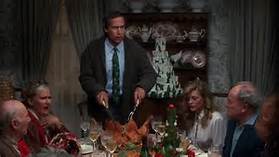 *Make a list of what you will need for breakfast, lunch, and dinner for Christmas Eve, Christmas Day, and the day after Christmas. Be sure to include items such as paper plates, plastic utensils, and napkins. Make things easy on yourself and make as much disposable as possible; make up for it by recycling all that wrapping paper and packaging from the gifts!

*Have a plan in place for how you will navigate the grocery store and purchase ONLY the items on your list. Stay focused and get in and out faster!

*You'll be in line for a while so make the best of this time! While you are waiting your turn: grab a trashy magazine off the rack and flip through it (it's okay, you deserve to relax for a minute); do you have 5,386 or so emails in your inbox? You don't need them! Start hitting delete and see how many you can get rid of before it's your turn to check out.
---
Last Minute Stuff
Take a moment here and there to finish up those last minute tasks that need to be done!

*Put batteries on your grocery list - pick them up while you are there so you don't have to run out at the last minute!

*Have 10 quiet minutes? Wrap a present! Better yet, put the kids to bed on Christmas Eve, grab a glass of wine, turn on a Christmas movie, and wrap anything you haven't gotten to yet.

*Be sure to have your camera ready to capture the excitement on Christmas morning. Snap a few shots then sit back and actually watch the people you love open their gifts! You've worked really hard to make this moment special, don't be so busy trying to capture the perfect picture that you actually miss the moment.

*Set the coffee to automatically brew. You'll love having a hot cup of coffee to start your day!
---
Most Importantly...
Enjoy this time with your family and friends. Yes, it can be stressful; yes, it can be overwhelming, but it can also be fun! Allow yourself to enjoy it - stress and all!

Merry Christmas, everyone!
Annie
---