Pool & Beach Essentials!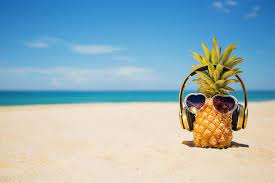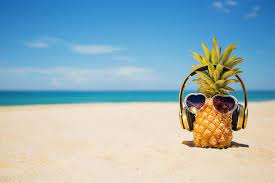 In-between running to and from clients, I have been snatching a minute here and there to enjoy the beautiful weather we've been having. I love this time of year before the humidity arrives.
I also love summer – trips to the beach and lazy days at the pool. With two kids though, it's not quite as easy as it once was, so being organized is key. Whether you're hitting the pool or beach, there are some items that you can have packed ready for either venue:
Sweat and waterproof sunscreen
SPF lip balm
Hats, sunglasses, rash tops
Spare rash tops, especially for babies when they get wet. Mine likes to take his off and then it's too sandy to put back on so will get a clean one out of the bag.
Cooler- for drinks and snacks (think about getting one with wheels)
Kid friendly snacks & scissors to save your teeth from opening those bags
Towels (bring two for each person if you are going on a day trip - one for the journey home in the car)
Goggles – fun for pool games and essential for the seas as salt water burns little ones' eyes
Hair ties, brush and even a detangler (wet, knotty hair anyone?!)
Money is always good to have for those 'just-in-case moments'
Spare diapers, swim diapers and fold up portable potty if needed
Baby wipes
A bag for trash. I find that a grocery bag is great for all the trash that is accumulated
Bag for the wet clothes, as well as other wet items.
While at the pool, all you need in addition to the above is a few pool toys (floats, sunken 'treasure'), the beach requires a few more items especially if a baby is involved.
My top, top essentials are:
Blanket or fitted sheet
Beach chair/s, unless you are happy to sit on your towel on the sand
Some sort of shade – a beach tent or umbrellas. I love this SportBrella
Beach toys
Baby pool – excellent for containing a baby (especially a crawling one) and for babies to play with their toys in
Bug spray
I take either a spray bottle, watering can, or a bucket to wash off sandy hands and feet. I love capturing the fun, so I take along a water proof camera. As there is a little more 'stuff' required for the beach, I swear by using a beach cart such as the
Wonder Wheeler.
I also have a 'car-stash' of summer essentials:
Change of clothes for each child (Have you gone to the park and there is splash pad and the kids are wet and you don't have a change of clothes?)
Swimming suit
Hat
Sunglasses
Sunscreen
Towel
Baby wipes
Hand sanitizer
Snacks
First aid kit (somehow my daughter always needs a band-aid on the beach!)
Happy Summer Days!!
---