Halloween Tips and Tricks for the Family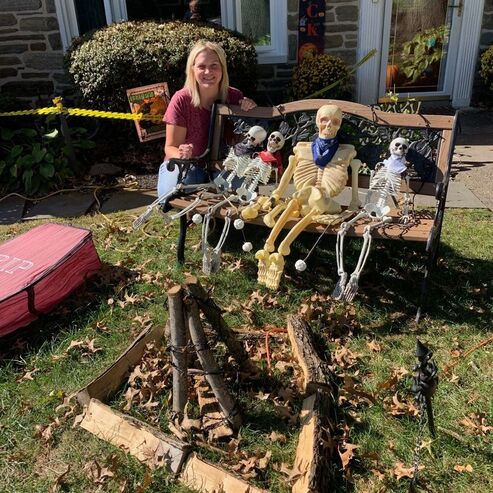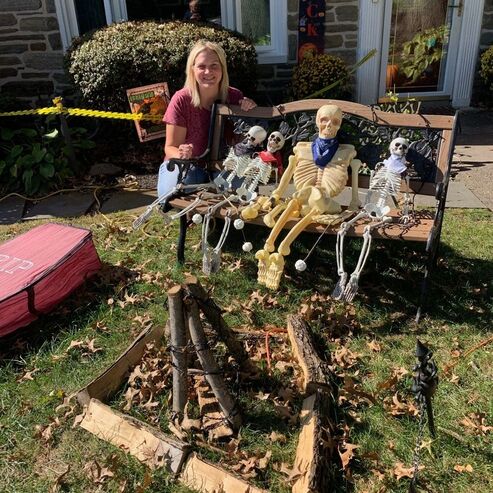 Eight Halloween Safety Tips for Kids
Halloween is one of my favorite holidays. I love dressing up, and going trick or treating with the kids. I also love decorating the home with cobwebs, spiders and tombstones!
Halloween is awesome, but going out after dark with little ones can be a stressful experience, especially this year. so here are seven tips to keep the kids safe while out and about
Wear reflective clothing. If your area's trick or treating happens after dark, always make sure to add some reflective tape to their costume. Even if they are right with you, a small child can be hard to spot after dark.
Use strollers or carry in crowds. When you are going out into a crowd with a toddler, use a stroller or choose to carry or wear your child instead of letting them walk. Busy areas after dark can make it hard to keep up with them and it can be easy to get separated.
Feed them before you go trick or treating. If your kids have been fed dinner before you go out trick or treating they are less likely to eat too much candy. Being full will help them to not grab all the snacks and treats right away. Plus feeding a toddler on time will help them to be happier and easier to manage while you are out.
Avoid suckers and hard candy. While these are popular on Halloween, choose differently or keep those out for older siblings or yourself. Hard candy and suckers are often easy for toddlers to choke on and should be avoided.
Empty their bucket into a main bag to inspect later. Don't allow candy while you are out and about. This is especially important for kids with allergies or dye/food sensitivities. It is rarely a concern of food safety as much as reaction to foods due to the child having an allergy. It is much safer to keep all treats out of their mouths until parents can inspect.
Usually I would say skip the face mask, but this year wear a mask is best! The mask should be just a regular face mask not a full dress up mask that blocks the kids view.
Put them in regular shoes instead of dress-up shoes. One of the best Halloween safety tips for toddlers comes with putting them in regular shoes instead of dress-up shoes. While the dress up shoes look cute, they are not functional. Not only do they often lead to tripping and falling, they can cause blisters and injuries on the foot itself. Avoid these and put them in simple solid color shoes instead.
Bring lots of wipes and hand sanitizer
These eight tips should help ensure that your Halloween trick and treating experience is a fun, safe, and stress-free experience for the whole family, especially for Mom!
Organizing Tips for When the Tricks and Treats are Over

1. Store your decorations in storage containers that are easily identifiable by color or by large easy-to-read labels so that you don't waste time shuffling boxes around trying to find your holiday decorations. Plastic storage bins are the best. Boxes attract bugs and mold.

2. Create a content list for each bin. Place the content list inside the box on top of the contents. This will help you find the exact item you need in the future. The content list will also help you pack items away next year because you'll know exactly which box they'll fit in.
3. Place fabric or paper items in resealable plastic bags. This helps protect the item from bugs and moisture.
4. Label each resealable bag with the contents. I label each plastic bag with the contents so that I know which decorations go where when I pack away the decorations.
5. Place smaller items inside of larger items. I always place smaller items inside larger items so that I can pack more into each box. This also helps secure the items so that they won't rattle around as much.

Happy Halloween! Enjoy the spookiness!

---
---