Even Professional Organizers Need to Declutter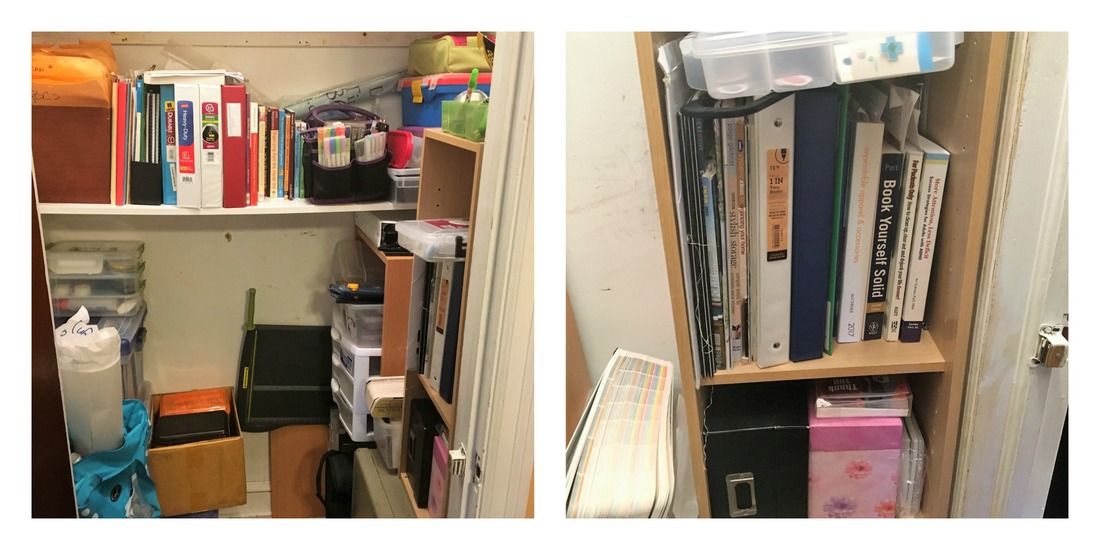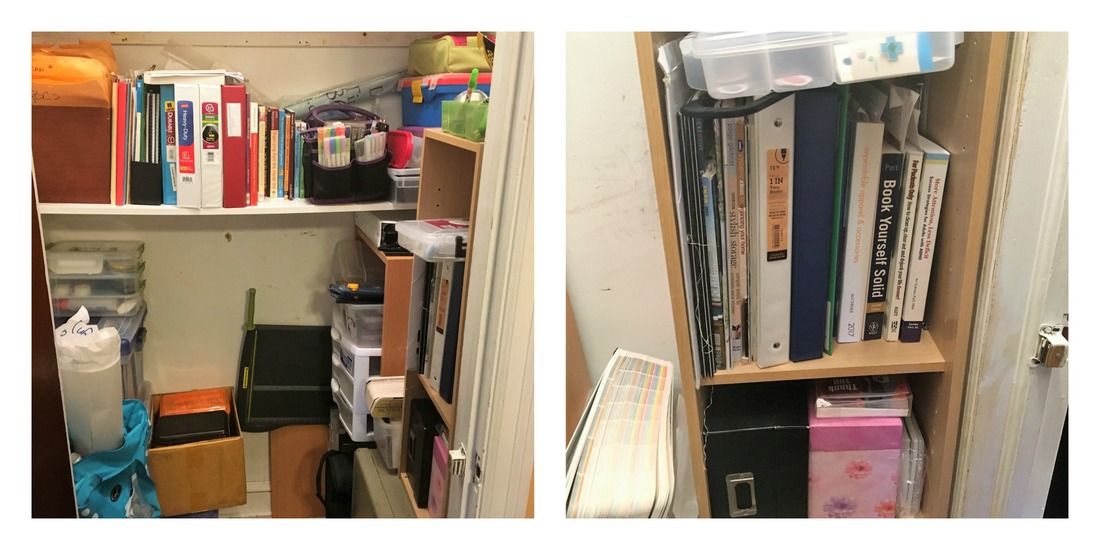 Many people think professional organizers are perfect, so I must be perfect. Having just spent time with 500 other professional organizers, I can tell you we are far from perfect. We all have busy lives – kids, husbands, pets, hobbies, businesses.
Everything has a place, until the place is full!
As I am sure happens to all of us, our house had become a little disarrayed. The end of a busy week left us with items all over the place. However, being a professional organizer, everything does have a home, so when it comes to clean up, it's a lot easier.

When I went to put some books away I got from the recent NAPO (National Association of Professional Organizers®) conference I realized there was no more space on my shelf in my office closet. Noooo! I have been dreading this day! What to do?

Making hard decisions
I needed to make a decision and it was a hard one to make. I had a whole section for scrapbooking and making cards. But, in all reality, I haven't scrapbooked, or made cards with my kids, in a while. The kids are now off doing sports or scouting activities and I am no longer a stay at home Mom looking forward to scrapbooking as a little bit of fun added to my day.

Now running my own business and scuttling the kids from here to there, I'd rather rewind with my kids or my husband. Doing yoga or reading a good book takes my time up now. I decided I will go back to scrapbooking eventually but making cards has passed.

Moving forward
I emptied the closet and whittled my scrapbook collection of supplies to a minimum, parting away with all the card supplies. I had every heart string pulled but I had to rationalize all the guilty feelings, the thoughts about all the money I spent and realized it will not go to waste. I filled two huge bags for my sister. The rest will be given to senior centers or preschools.

Today was a hard day, but a productive one. This painful realization allowed plenty of open space and the supplies I'm giving away will now be used, rather than sitting there collecting dust. Taking the time to identify your feelings and retrain your thinking will allow you to let it go!
---