Celebrating NASSMM Week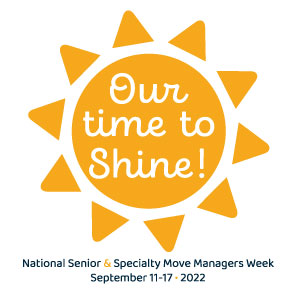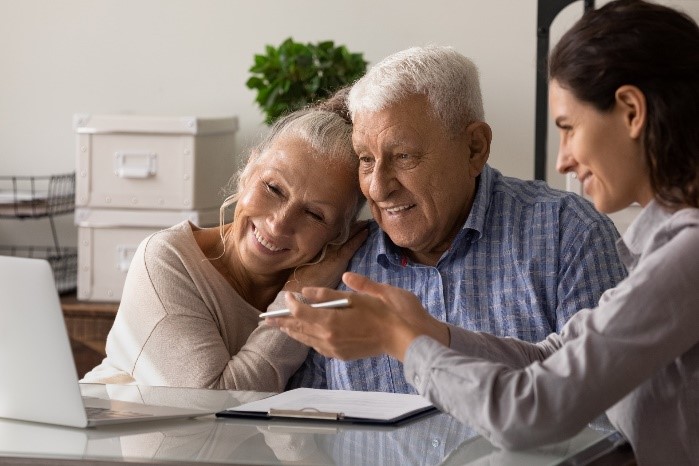 What is NASSMM?
It is the National Senior & Specialty Move Managers Association and we are PROUD Members!
We Simplify your home transitions with Experience & Compassion and have access to discounts on Movers, Care Givers, Auctioneers, Realtors and so much more!
• Do you have a loved one who is sick? Not returning home? Going to a nursing home?
• Do you have a loved one who has passed away?
• Are you moving after years of living in your home to a small apartment or condo? Are you lost and don't know what to do or where to start? Let us get you on track:
• EXPERT
• AFFORDABLE
• COMPASSIONATE
Our team will help guide you through the overwhelming and often times, difficult, decision-making process.
First:
We meet with you, figure out a plan, be it nursing home, apartment, disbursing items to family or selling. During the meeting we provide realtor, auctioneer, junk removal and mover resources. We discuss if you want us to be the facilitator. We can contact and arrange all donation pick up, auction or appraisals appointments, take pictures and measurements for companies if needed, sell any specific items, arrange donation pick-ups and arrange movers.
Next
We do a walk through with families, tag any items that are going to family or storage, what is being appraised and what is being moved.
Finally:
We pack all items and mark accordingly for family, nursing home, storage etc.
We facilitate downsizing into smaller spaces or nursing homes by working with auctioneers and donation groups to sort through the clutter and get those items to people who can use them. Don't go through this emotional process alone, allow our team to help you through this difficult journey.
Contact us today for your free consultation:
https://app.acuityscheduling.com/schedule.php?owner=17323642&appointmentType=9365957
---