Are These Items Taking Up Valuable Space in Your Bathroom?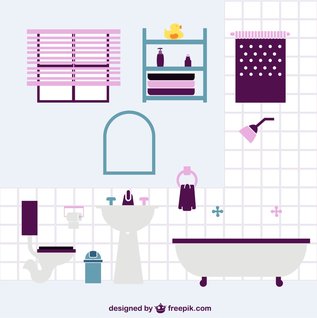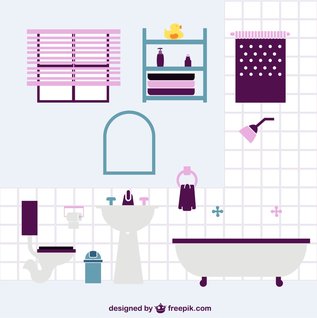 And speaking of cosmetics, when was the last time your cleaned out your make-up bag or drawer? Did you know…mascara should be replaced every three months, and foundation and concealer are good for about a year? And say goodbye to clumpy or dry nail polish. Dispose of or donate any unopened samples of hair, cosmetic, or feminine hygiene products, as well as shampoos, conditioners, and lotions from hotels. Shelters are happy to take these items and non-profits can even use them for fundraiser gift baskets.

Open up the medicine cabinet and do a quick scan for any expired or unidentifiable items, including over-the-counter meds. While you're at it – medicines should ideally not be stored in the bathroom anyway, as the heat and humidity can damage them. Find an alternative cool, dry spot for them.

Take a look at your shower or tub area. Are you ever going to meld those soap scrapes into one mega soap? Probably not; ditch them, along with any bath "poufs" or razors that are past their prime. Use old washcloths and towels for cleaning or donate to an animal shelter.

Now look around for anything else that can be stored elsewhere to minimize clutter, such as back-up supplies, sheets, towels, etc. These items should be kept in a linen closet or laundry area shelf. And go through and remove books and magazines that have taken up residence.

These steps should take no more than 30 minutes and will go a long way toward organizing the prime real estate that is your bathroom and help to streamline your morning routine.


Like it or not, the bathroom is one of the few places in our home that we use multiple times a day and that we rely on to help us and our families get ready and out the door in the morning. That means this space must be designed for maximum efficiency and also be a pleasing spot to start off your day.

Often when I take a first look at a client's bathroom, I immediately see a number of items that can (and should) be thrown out or stored elsewhere. As a general rule for any organizing project, if you haven't used something in a year, get rid of it, including that bright red lipstick you were hoping to find the perfect occasion for, or that flat iron you swore you were going to use every day.
---