10 Tips For Working From Home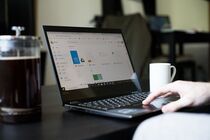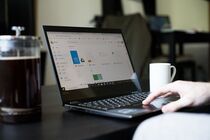 Does it feel like you are stuck in the movie Groundhog Day? I do especially on the weekends! I blinked and January flew by so fast. This past month Life Simplified has been very busy helping 2 families organize their homes, organize a laundry room, and organize another person papers. This past week a major house clean out was started.

Besides helping clients in their homes, I have started Tuesday Organizing Challenge Videos on Social Media. Check out the videos for organizing tips. This week tip was managing the paper. This is a crucial part of keeping things organized with everyone working from home and kids doing school from home.

Here are 10 Tips for Working From home
---
​10 Tips For Working From Home
Keep a routine, let other household members know you are working
Get Dressed!! Yes, that means no more PJS
If possible, fit the hours around you- if you are a night owl- work at night
Use a good desk chair- kitchen chairs are not meant for long workdays
Get outside to absorb the sun, talk to a person everyday
Reward yourself when you reach your goals
Do one thing at a time- multitasking can lead to mistakes
Look at emails 2xs a day turn off the notifications
Take a lunch break
Set boundaries- turn off work at set time, decompress at the end of the day.

If you still need some help getting organized email me to get started started.
---